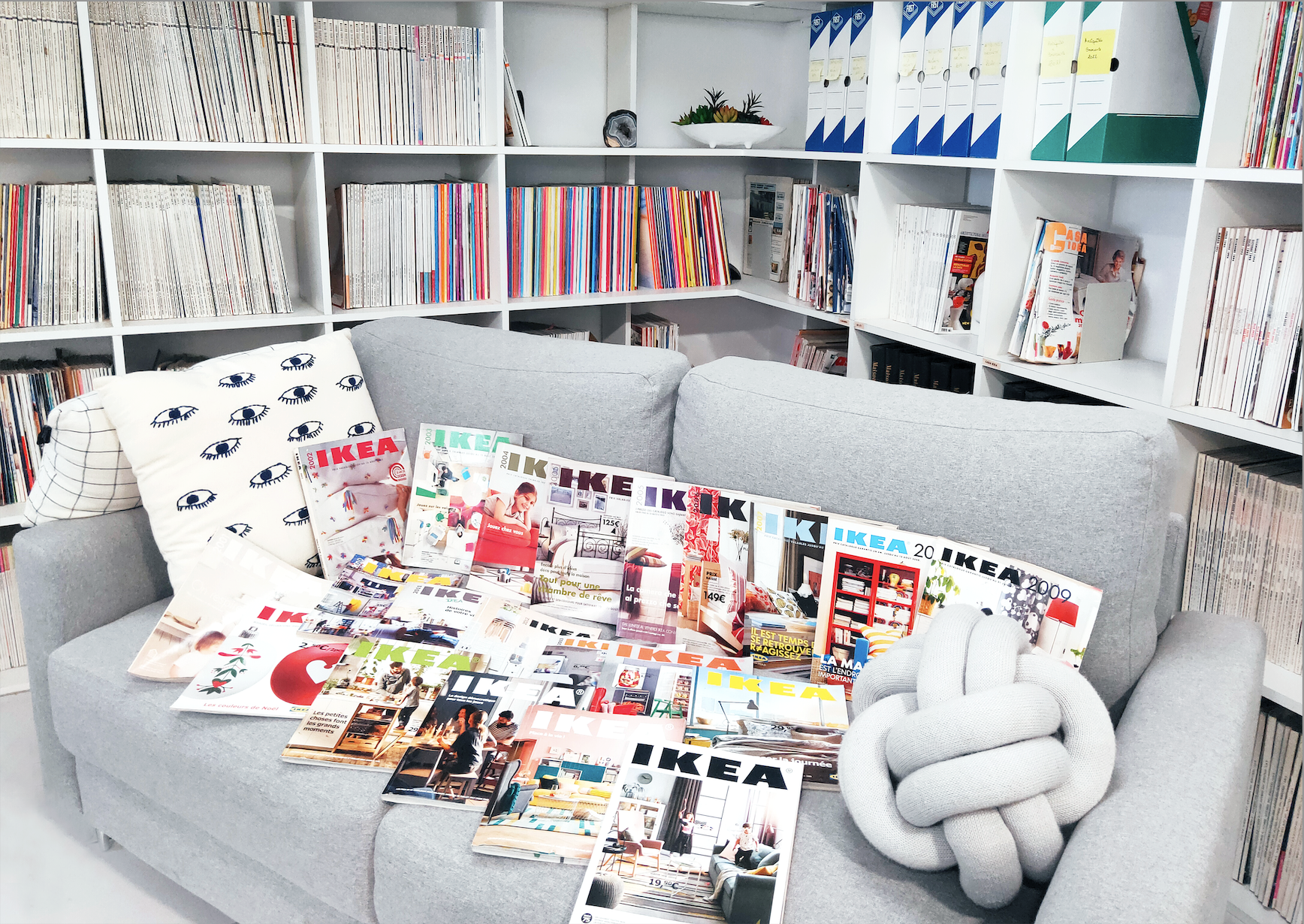 We now have all the IKEA paper format catalogs from 2001 to 2019, that is almost 20 years of archives!
📚 We have gathered and filed over time thousands of dated paper documents such as Carrefour and E.Leclerc brochures, Argos UK and Sears sales catalogs, ELLE Magazine and IDEAT Magazine magazines, French and foreign books… in many fields (decoration, fashion, jewelry, perfumes, toys, high tech…). A collection of undeniable evidence for our clients who work in the legal field.
However, to our great regret, the Swedish company no longer publishes its famous paper catalog.
From now on, for environmental, financial or marketing reasons (brand image), many companies are choosing to digitalize their catalogs, reduce their distribution, or even eliminate them completely (like Ikea, Victoria's Secret, Toys R us…).
When products are only presented through digital catalogs, websites or digital newsletters, downloads or screenshots alone are not a sure proof as they can be falsified thanks to the magic of Photoshop.
💡 Blockchain is THE solution that allows us to guarantee the integrity of digital files while associating a specific date, all at a very attractive price!
As described on economie . gouv . fr, and according to the mathematician Jean-Paul Delahaye, the blockchain is "a very large notebook, which everyone can read freely and at no cost, on which everyone can write, but which is impossible to erase and is unbreakable".
Thus, our archivists can "blockchain" and archive digital documents in order to guarantee conclusive evidence.