🔍 Details, the core of outstanding creations…
The details are essential in our business. Curves, symmetries, color shades, proportions… We spend hours studying and comparing patterns, shapes, in order to identify, analyse and understand  the smallest element of each design.
The prestigious creations of the great fashion houses, like the ones we saw at the last FW, are an infinite blend of all these small details on which we are regularly brought to work.
The leading names in design call on us for our meticulous expertise in which every detail counts, just as they call on an embroidery workshop or a feather worker highly skilled .
Read this excellent article from Vogue France that highlights the technical aspects of haute couture.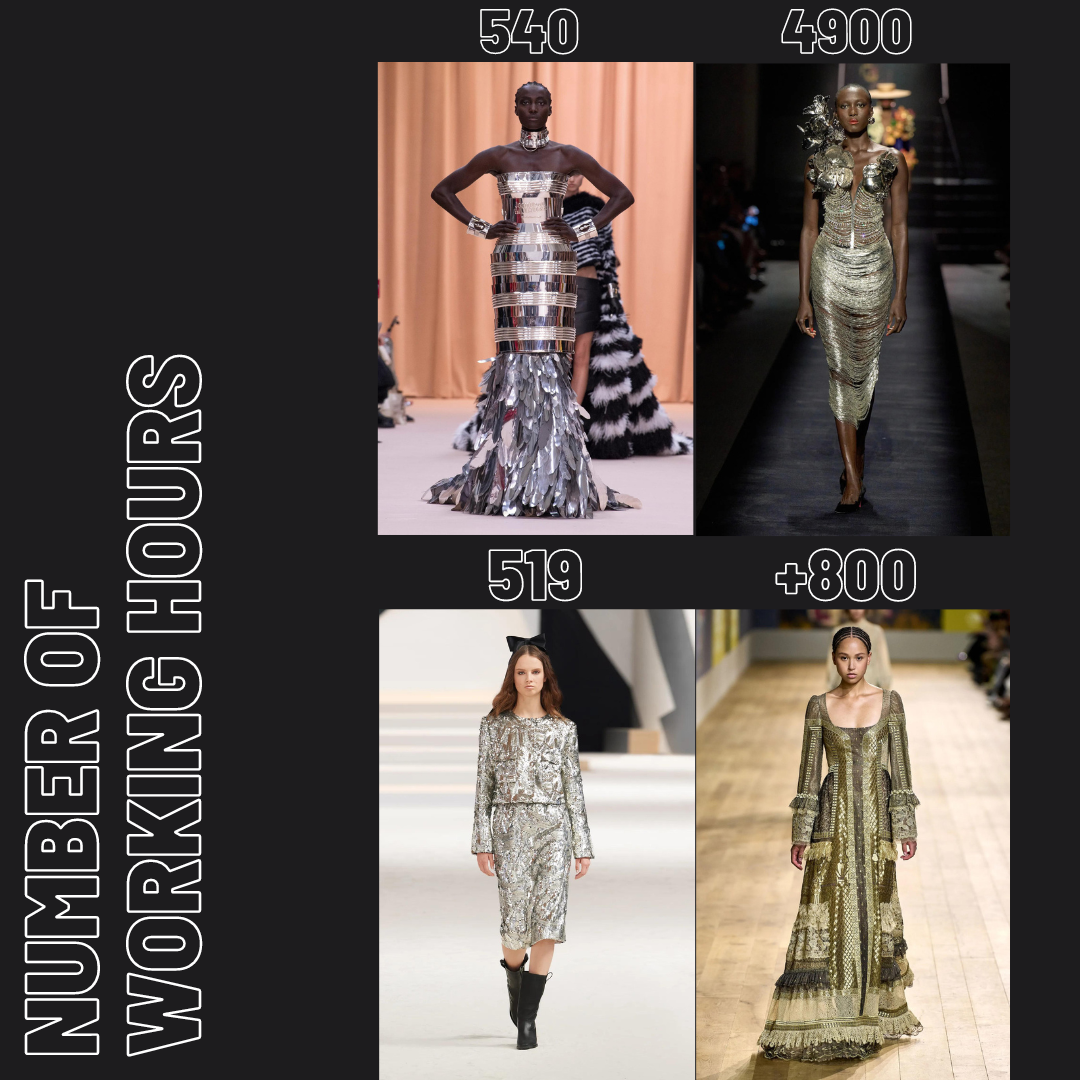 From left to right and from top to bottom:
Jean-Paul Gaultier by Olivier Rousteing / 1700 feathers for which 18 hours of laser cutting and 180 hours of embroidery were necessary for this metal dress, 540 hours in all
Schiaparelli / 4900 hours of embroidery work for the dress and its corset covered with metal flowers
Chanel / 215,000 embroidered elements in 400 hours of work for this dress, and an additional 119 hours for the design of the two pieces
Dior / 800 hours for this dress in patchwork of aged gold guipure (not counting the design of the lace upstream).
Source Vogue : JeanPaul Gaultier / Yannis Vlamos, Défilé Schiaparelli haute couture automne-hiver 2022-2023 / Filippo Fior / Gorunway, Défilé Chanel haute couture automne-hiver 2022-2023 / Isidore Montag / Gorunway, Défilé Dior haute couture automne-hiver 2022-2023 / Isidore Montag / Gorunway