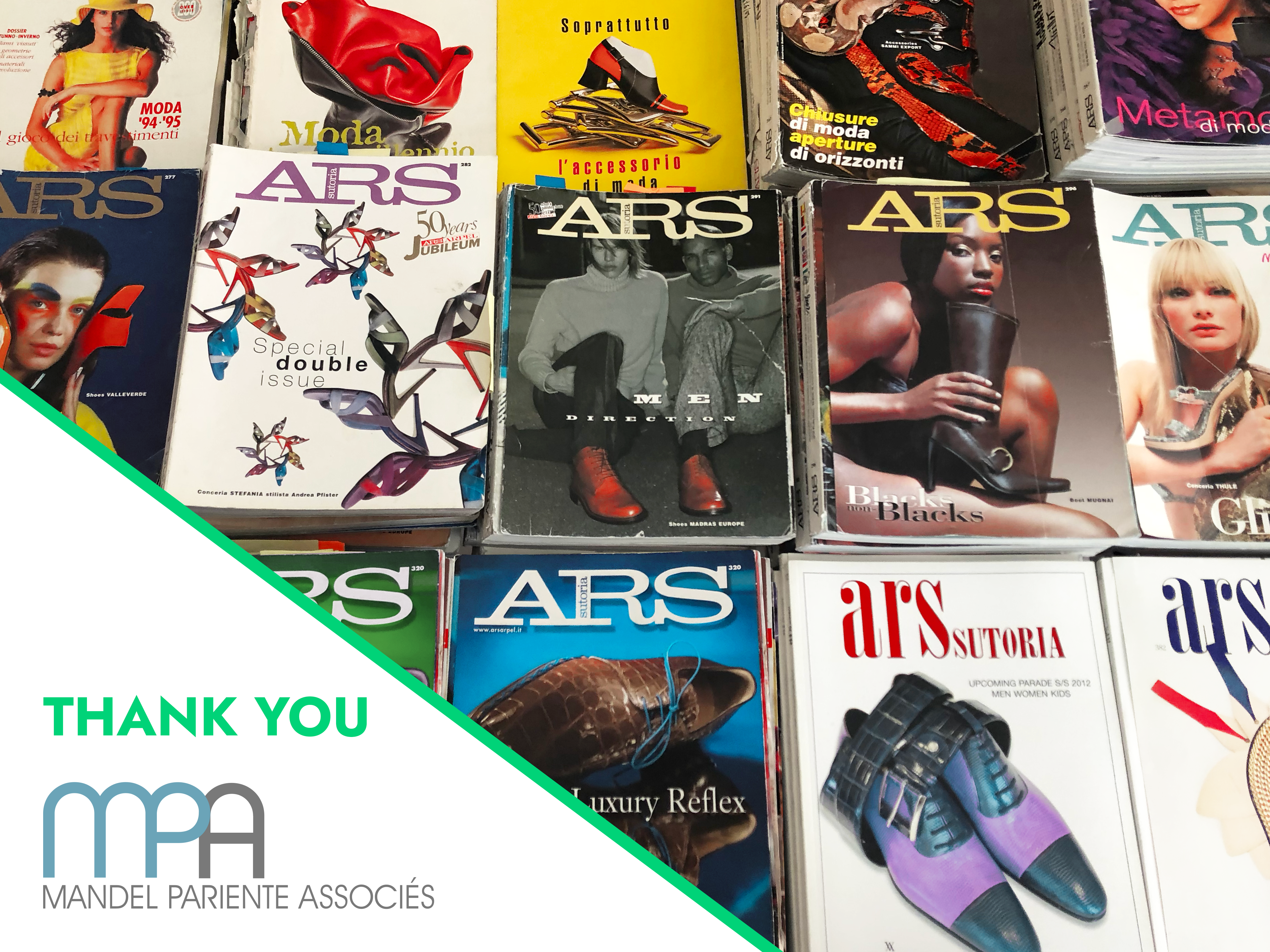 We would like to thank the law firm Mandel Pariente specialized in intellectual property for having kindly given us their collection of Italian ARS magazines.
More than 150 issues from 1993 to 2013 on leather accessories, especially shoes, have been added to our fashion archives.
Our library holds about 22,000 magazines on fashion, design, decoration, toys, cosmetics…
We are very happy to build trusting relationships with the IP professionals we work with.
Thank you so much Lauren Pariente and Isabelle Marcus Mandel.
For any research regarding designs or trademarks, do not hesitate to contact us.