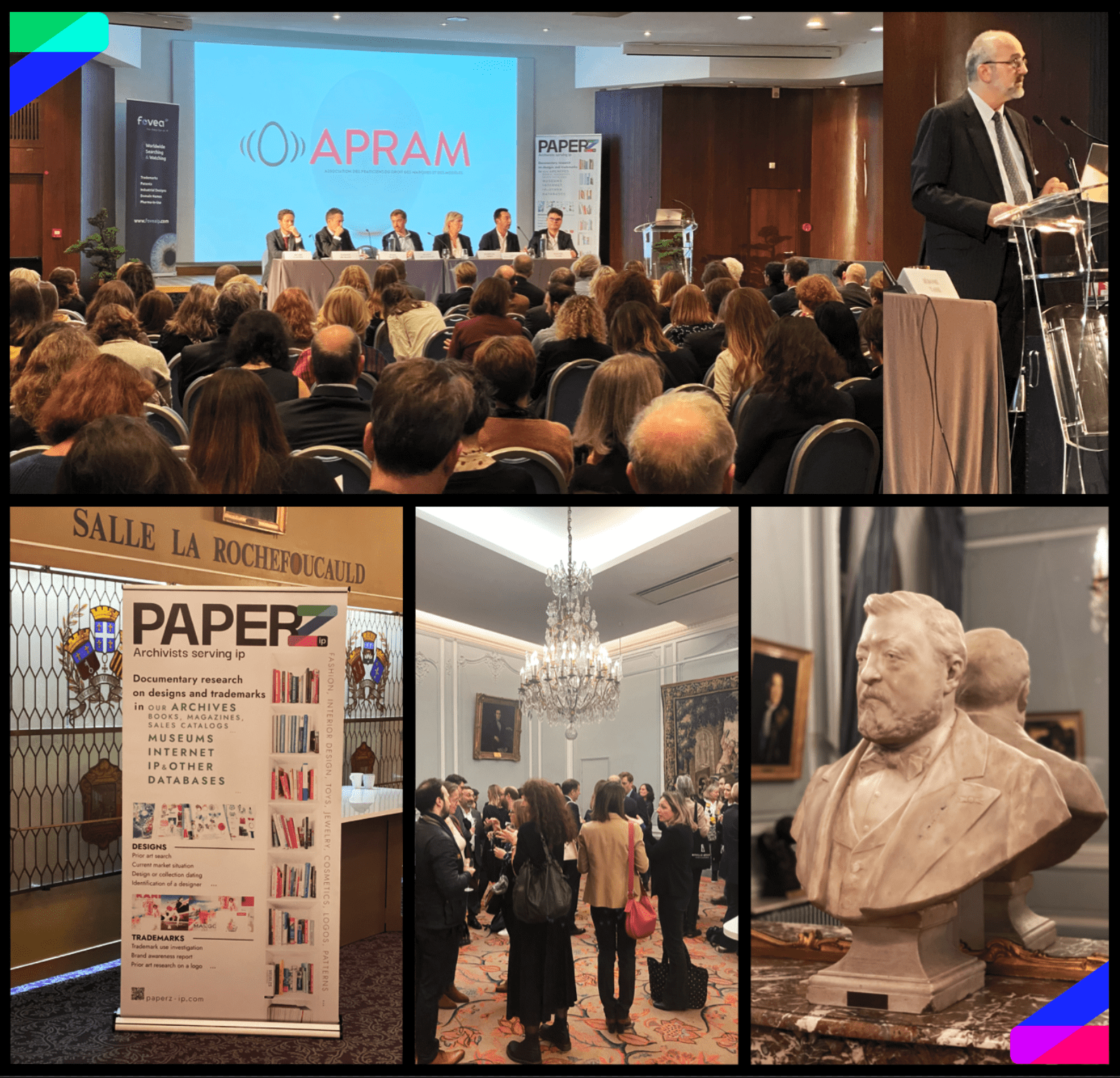 On Friday we had the pleasure to sponsor a great event in Paris: the annual APRAM (Association of Trade Mark and Design Law Practitioners) conference, in collaboration with the EUIPO (European Union Intellectual Property Office).
This very expected event, during which different interesting decisions in the trademark and design fields are analyzed, highlighted all the work of the IP professionals during 2022.
This edition gathered prestigious speakers and guests, more than 300 lawyers, attorneys and in-house counsels attended the conference on site (the room was absolutely full!), and almost as many online.
On the stage (from left to right):
Henri Cantin (INLEX IP Expertise), Tanguy de Haan (NautaDutilh), Julien Delucenay (ARDAN), Isabelle Thill (REGIMBEAU),, Arnaud Folliard Monguiral (EUIPO), Jérôme Tassi (AGIL'IT)
Standing:
Paul Maier(EUIPO)
Special thanks to:
Sylvie Benoliel-Claux, Constance Laennec-Cuny, Véronique Deschars Collet, from the APRAM for the organization.
Pauline Déom from Fovéa IP for having been a great co-sponsor!
The IP field is all about innovation, creativity and passion.
What an honor to be working and contributing to this always moving-forward sector!