Take a look at these designs and try to guess how old they are: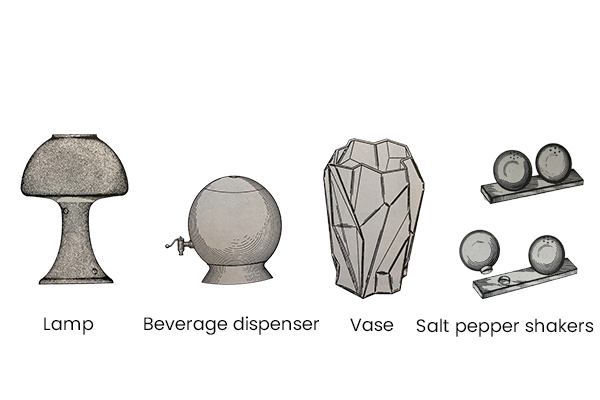 They look modern, yet they date from 1914, 1920, 1928 and 1934 respectively!
Unlike the "vintage" products making a comeback on the market, and for which consumers recognize that they are old items, as is the case with household appliances or furniture, the objects mentioned above would fit perfectly into the current trend if they were offered again, without anyone suspecting that they were designed almost a century ago!
Since many objects were created in the early 20th century, and copyright will soon expire (in France, copyright protection extends 70 years after the death of the creator), many designs are likely to "fall into the public domain".
Such is the case of the well-known Tolix A chair, designed in the 1930s by Xavier Pauchard (who died in 1948), which in principle no longer benefits from copyright protection in France – in principle, because copyright can be extended in time of war.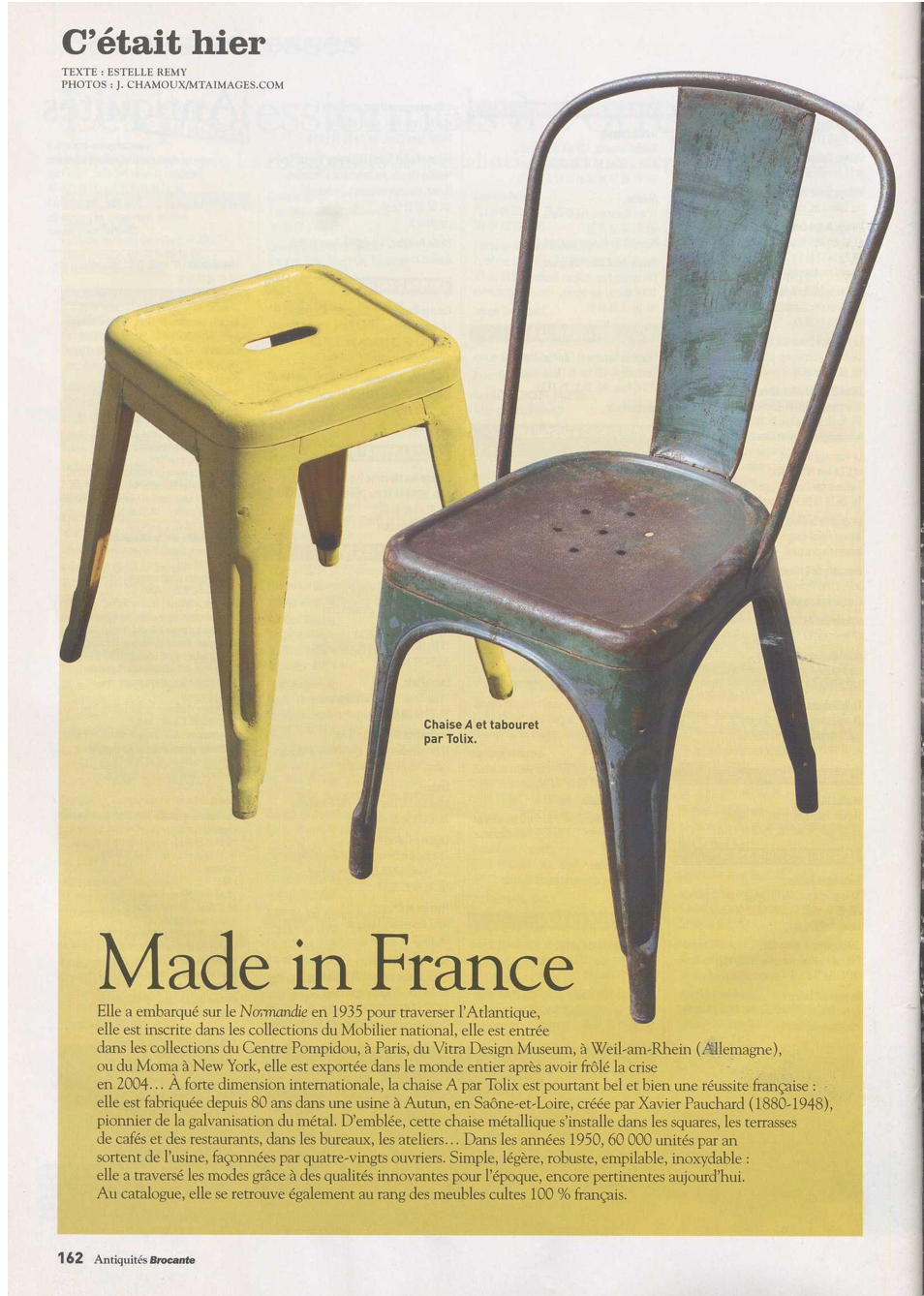 Tolix A chair – Antiquités Brocante n°203 September 2015 p.162
Be careful, too: while an object may no longer be protected by copyright, and thus "fall into the public domain", other forms of protection may still apply, such as trademark law (an object registered as a trademark benefits from infinitely renewable protection), or moral rights (in some cases, rights holders must be consulted). In addition, the question of parasitism and unfair competition could arise.
You should also be aware that copyright legislation varies from country to country. Here's a Wikipedia link showing the different terms of copyright by country: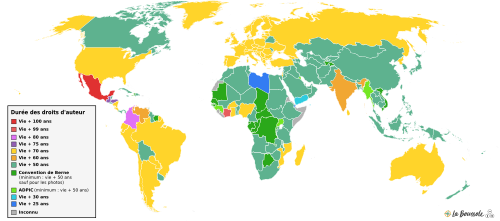 Many companies are rightly asking questions about objects that have fallen into the public domain, not because they find it simpler and cheaper to reproduce existing objects than to create new designs, but because in a world where hundreds of billions of objects have already been created, it is now difficult to market products without being confronted with claims, despite all the efforts made to respect the rights of third parties.
The issue of objects that have fallen into the public domain will therefore be of concern to more and more companies. If you have specific projects in mind, we can help you gather information about a product. We also recommend that you consult an industrial property attorney, as each country has its own particularities, and as mentioned above, design rights are complex, having been drawn up with the legitimate aim of defending the rights of creators.