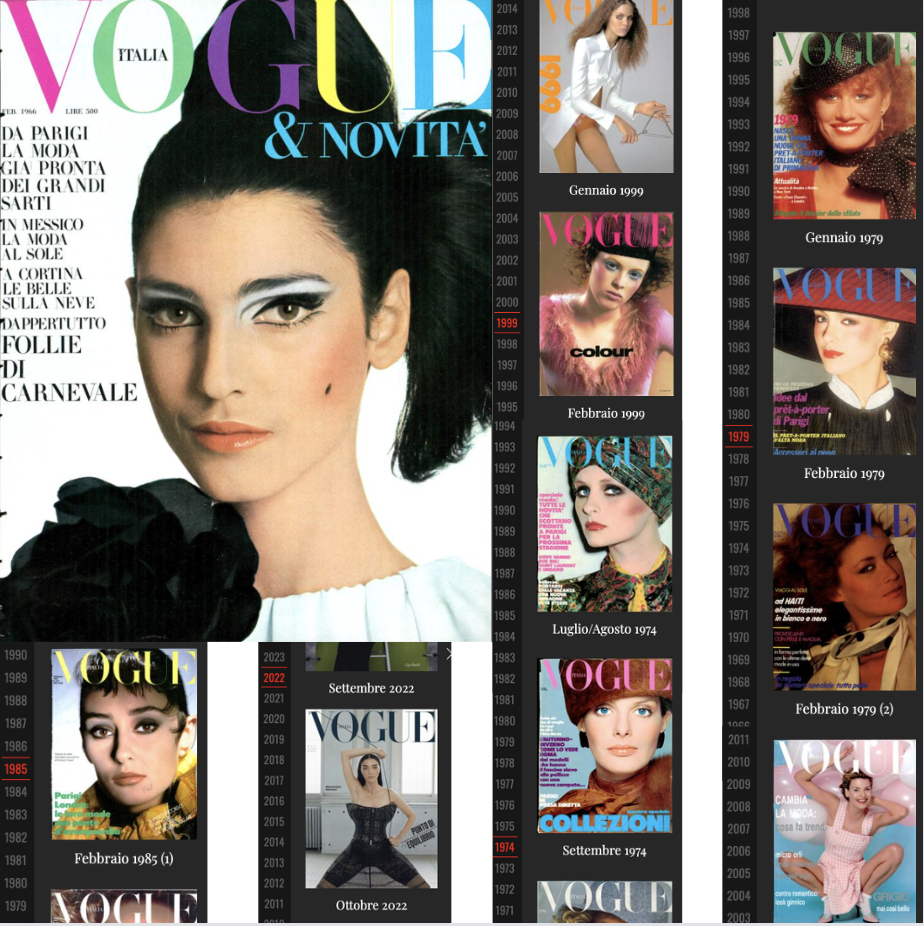 Hundreds of Vogue Italia issues from 1964 until today… This is a real treasure for our fashion research!
Our French and international archives are increasing and we are constantly looking for new sources in order to be able to adapt and answer in a personalized way to each request, whatever the country of origin.
We have been developing ultra-specialized archives for more than 10 years and custom developed information management systems. We keep and purchase as many books and magazines as possible (particularly in paper format), in order to create a database as exhaustive and sharp as possible on designs and brands. We have many French archives (ELLE, Manufrance, Maisons du Monde…), but also foreign documentation (Sears, DOMUS, ELLE España, Il mobile italiano, Los logos…) which are useful for our research on designs, and which allow us to carry out research on brands for which the territorial aspect is important.
We have many books, magazines, catalogs… in various fields (fashion, decoration, toys, tableware, patterns, jewelry, perfumes…), and we regularly travel to libraries such as those : Decorative Arts Museum and Forney Museum in Paris, International Shoe Museum in Romans, Fashion and Lace Museum in Brussels…
We also search through the Internet, external databases and IP registers (we have access to design registers from more than 60 countries). We use visual recognition systems by artificial intelligence (AI) on the Internet as well as in IP registers such as the EU, FR, USA, China…
We also carry out on-site investigations in order to obtain information on products (current market situation) or documentation.