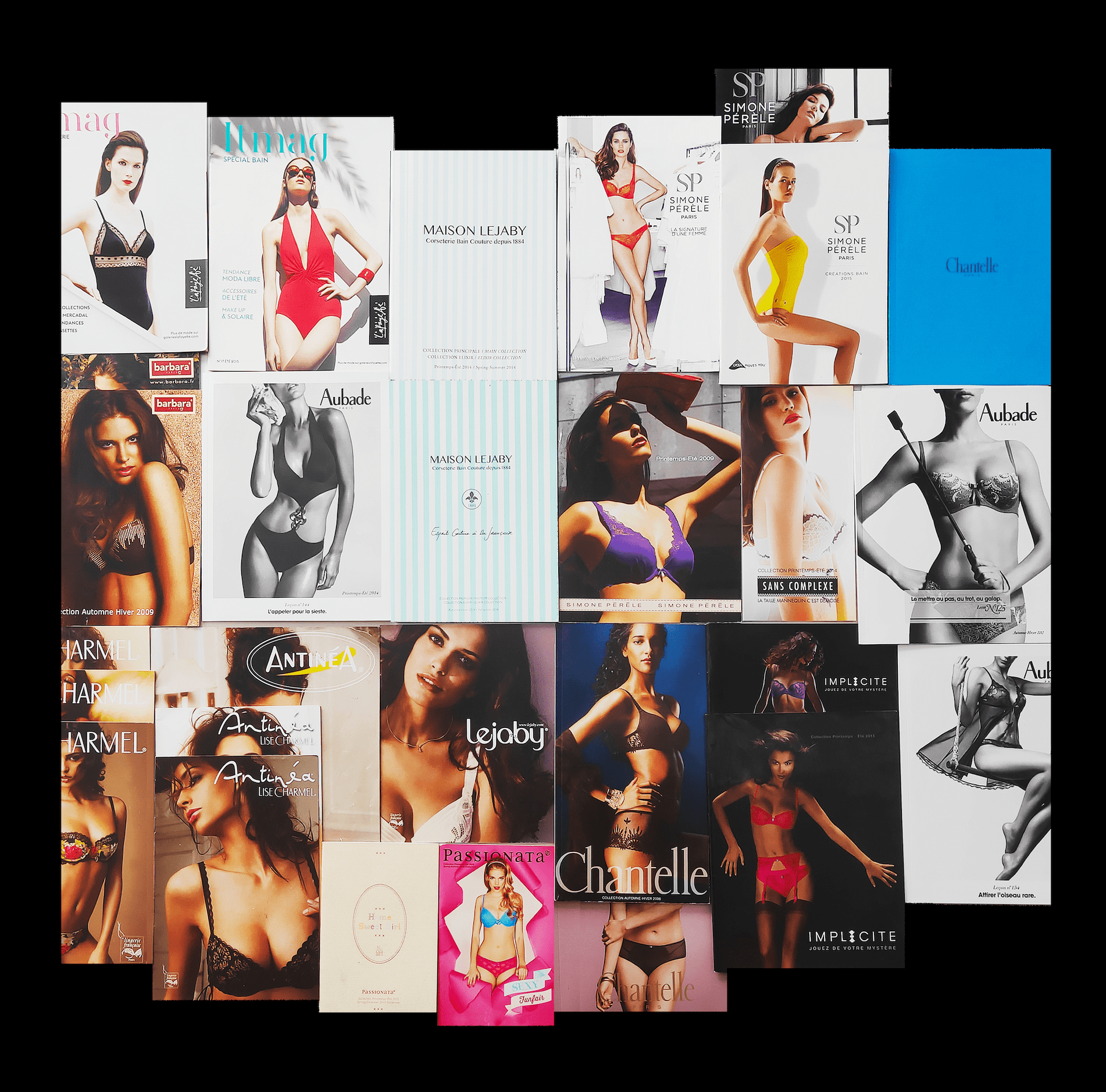 Not only do our archivists carry out research with great dedication, but they also contribute to the development our archives by purchasing books, catalogs and magazines, some of which are very old or very specific, in order to anticipate our customers' requests.
The latest purchase: a beautiful collection of various lingerie sales catalogs from 2005 to 2015.
Maison Lejaby, Simone Pérèle, Chantelle, Aubade, Lise Charmel, Implicite, Barbara Paris sales catalogs… complete our collection of Princesse TamTam, Empreinte, Antinea, Rouge-Gorge, Freya, Intimissimi, Lou Paris, Sans Complexe, Passionata catalogs… from 2004 until today.
Hundreds of issues dated and filed for more and more design research in the field of lingerie: shapes, patterns, lace…
We adapt to your requests by constantly enriching and updating our sources and archives.
Do not hesitate to contact us!