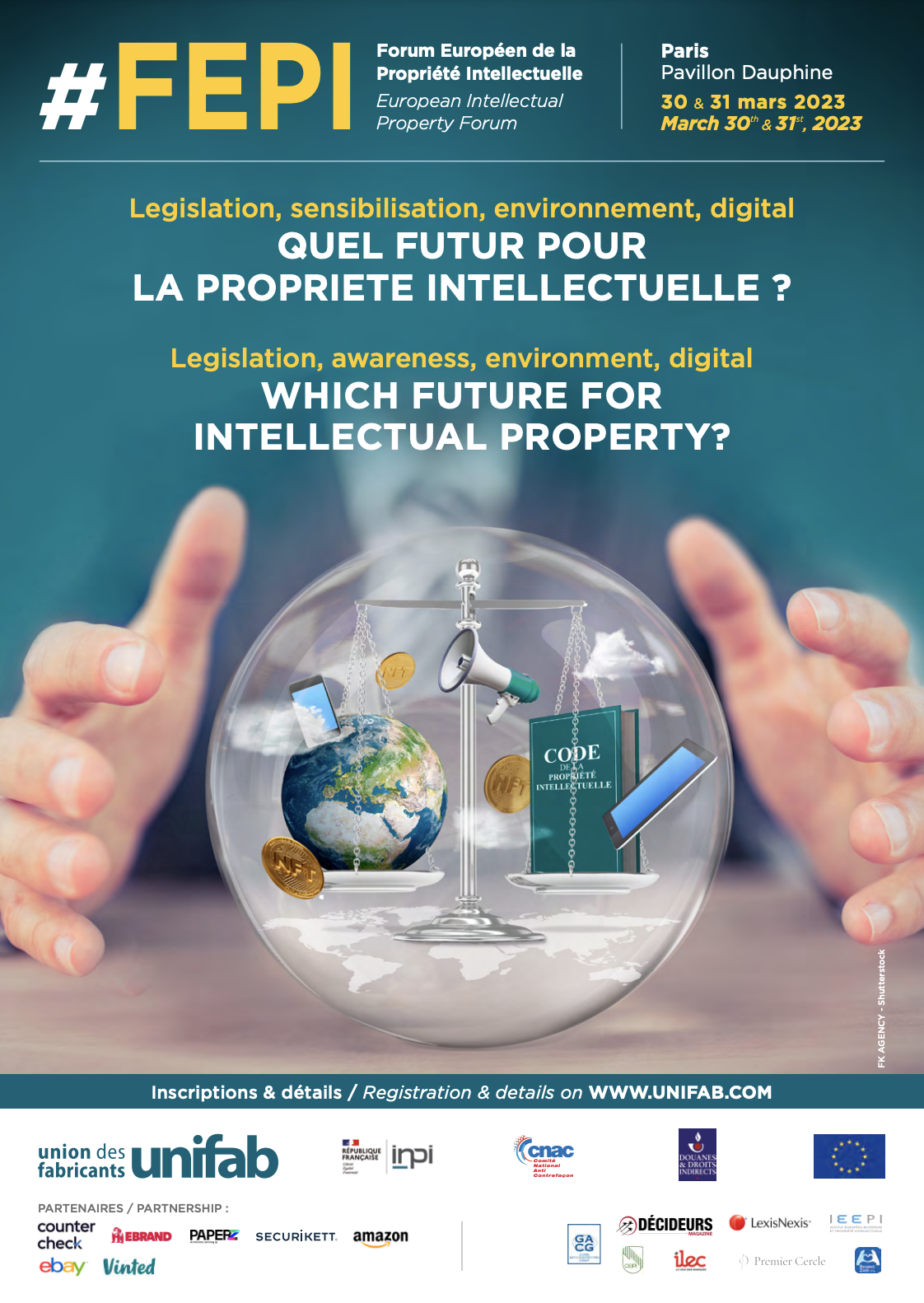 Let's meet on March 30th and 31st, 2023 for the 27th European Intellectual Property Forum (FEPI) organized by the UNIFAB in Paris.
The topic: "Which future for Intellectual Property?". Major IP players in the fight against counterfeiting will be present for 2 days rich in exchanges.
Camille Champion will be happy to meet you to answer your questions and discuss IP issues with you, especially your needs related to documentary searches as a preventive measure or in case of litigation.
-> You have identified a copy of your design on the Internet or in a shop, but this design presents differences with yours?
Paperz IP helps you to evaluate the degree of similarity by carrying out a state-of-the-art study: in its own documentary collection made up of numerous magazines, books and sales catalogues with the help of advanced digital tools, but also in museums, on the Internet, in external databases, including IP databases from all over the world…
Paperz IP intervenes before the launch of a legal action, but also before the marketing of a product, in order to limit the risks.
Paperz IP also checks whether the opposing party's designs are original in the context of a dispute through a multi-media prior art search.
Its illustrated reports  allow you to quickly compare the identified designs with the ones sought after: you gain in efficiency!