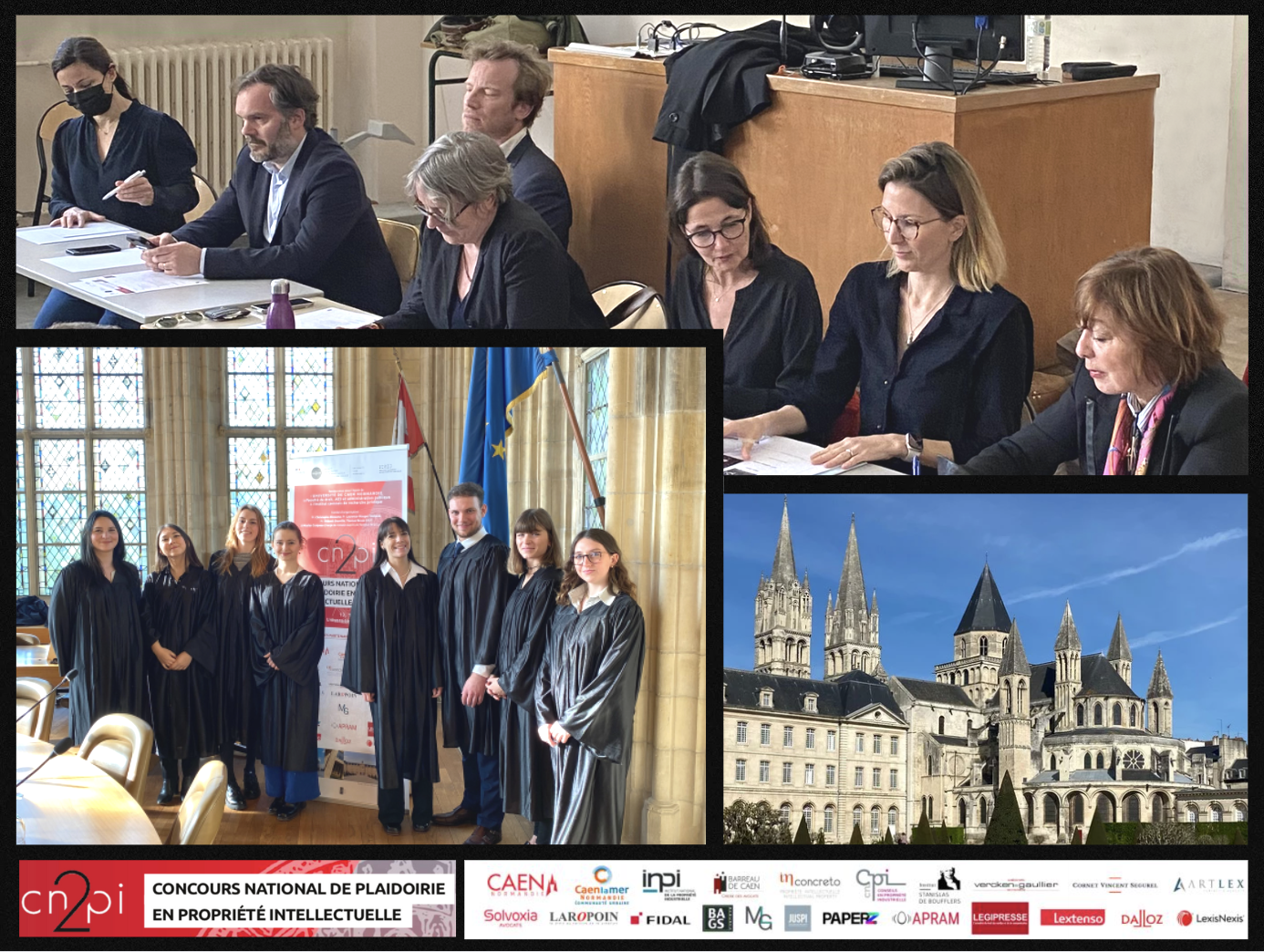 Paperz IP is very happy to support this project and participate in this great adventure. Camille Champion, founder of PAPERZ IP, had the honor to be part of the jury this year.
An artist, a gallery owner and a photographer involved in infringement litigation. This is what the students who participate in the National Intellectual Property Pleading Competition – CN2PI, had to examine on April 13th, 14th and 15th at the University of Caen Normandie under the direction of Professor Alleaume.
Since 2009, the CN2PI has become an unmissable intellectual property event during which most of specialized masters's degrees in France meet and compete pleading on various topics, in the presence of many academics, intellectual property professionals and institutions.
Congratulations to the students of the University of Grenoble, who won the contest this year !