The world of luxury interested in the world of skateboarding, this is not new. What is new is the effervescence of projects and collaborations between the two. So we searched through our DetectXion digital library for some examples of projects led by luxury brands. In 30 seconds, we found more than 190 occurrences of skateboards!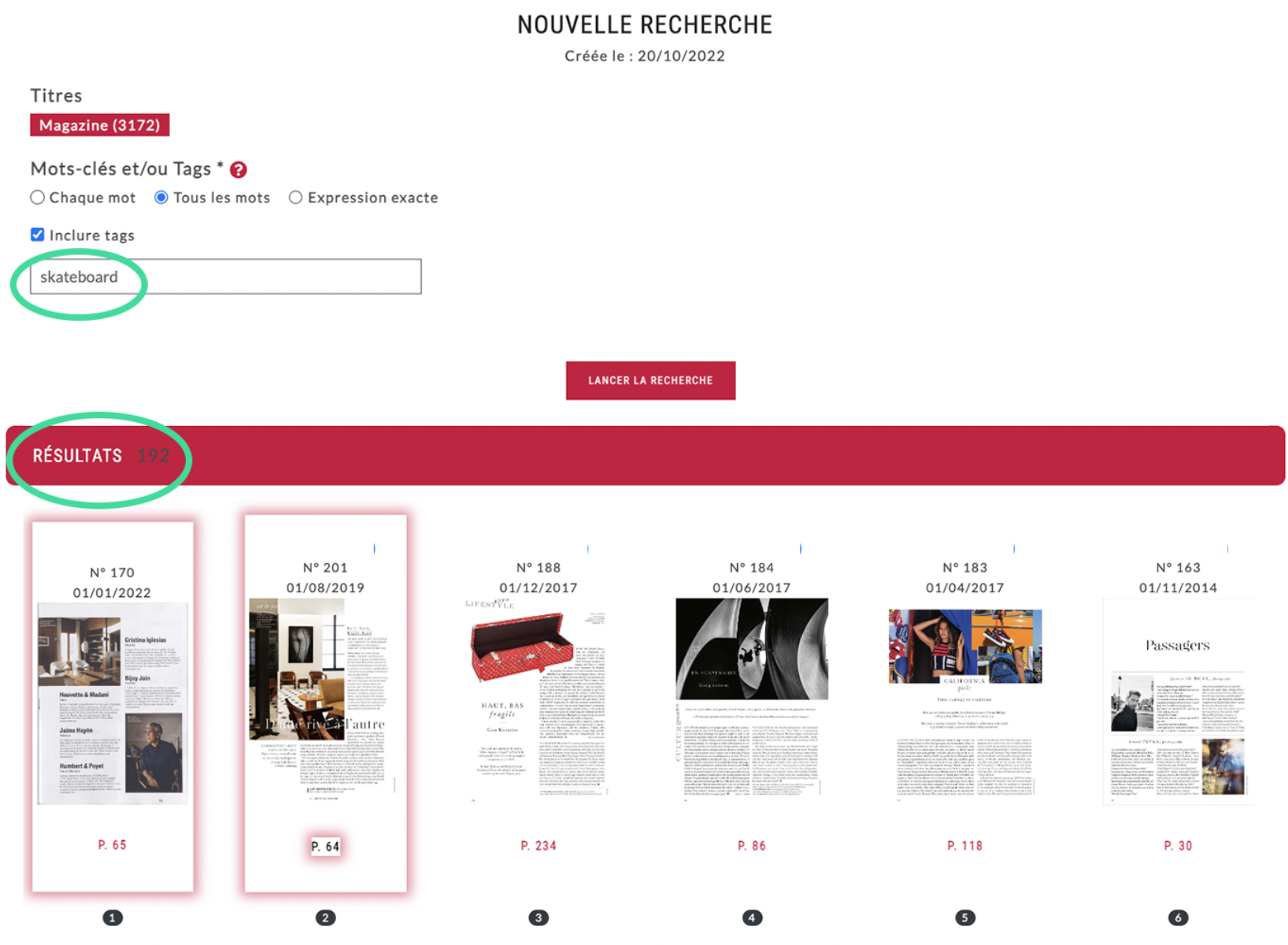 Skate designs (extracts of magazines) found in our DetectXion digital library.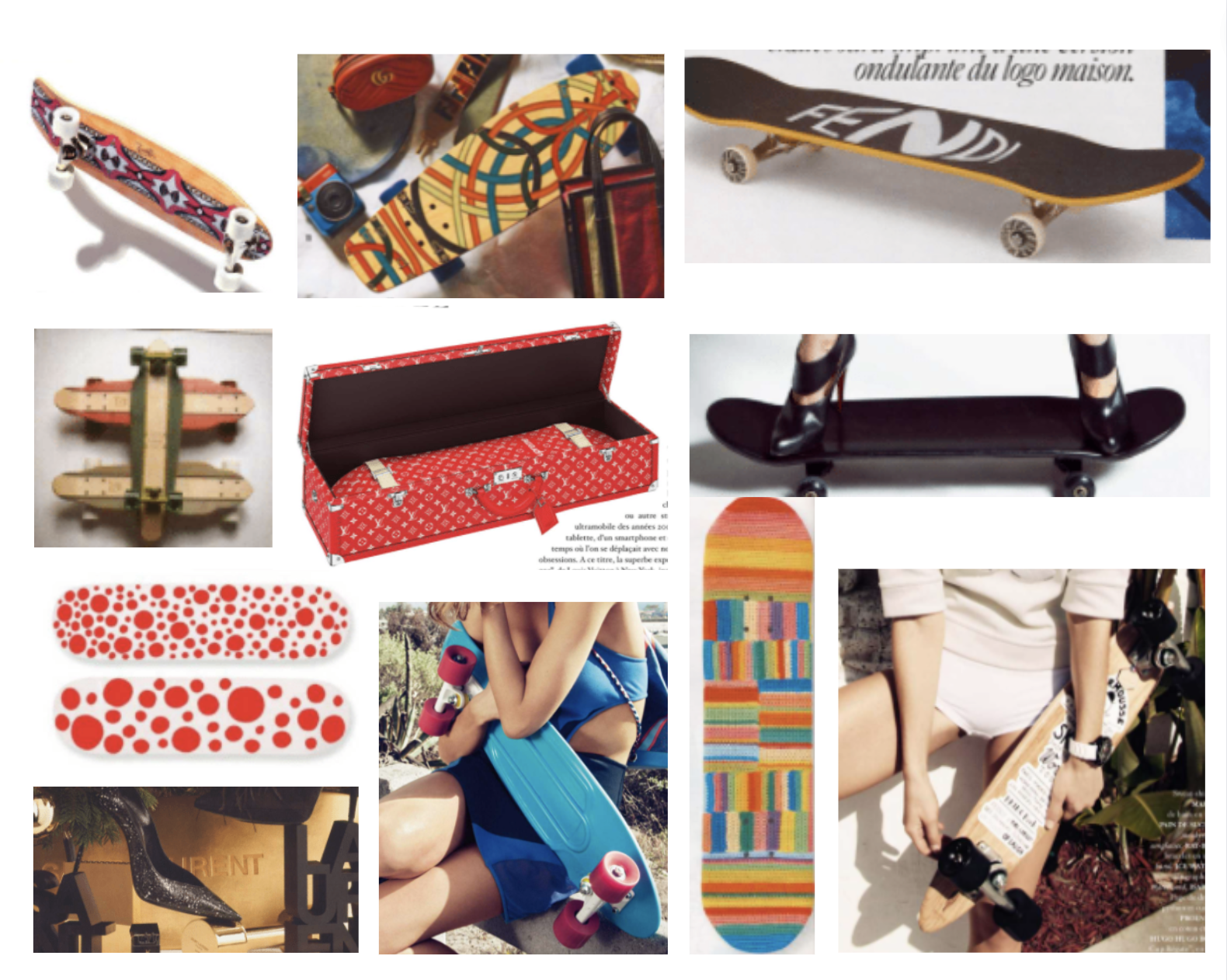 Indeed, sales of accessories, sneakers and clothing inspired by the skateboarding community are booming. This is due in particular to the diversification of this community among which genders, ages and origins mix and bring their own influence. The general public is also seizing these codes, which are used on unexpected accessories such as fine jewelry, knitwear, shirts …
The novelty is also to be part of a larger universe, which goes far beyond skateboarding and luxury. Today skateboarding is a real crossroad of influences that radiate in music, fashion, cinema, other sports… Social networks are an essential vector. The big luxury houses have understood this well. Hermès, Celine, Gucci, Yves Saint Laurent, Louis Vuitton, Dior, etc., are multiplying collaborations with skaters themselves, who are directly involved in the creative and design process by bringing their own history and style, which enhances the value of these pieces that become iconic. By also partnering with traditional skate brands, luxury brands can approach a new generation of style-conscious consumers.
The codes are broken and the freedom of creation becomes infinite, .
Thanks to our Digital Library, we carry out quick and efficient searches on many designs, applicable in various fields: fashion, decoration, high-tech, toys …
Do not hesitate to contact us !
Among our sources and to learn more: https://www.voguebusiness.com/fashion/from-louis-vuitton-to-harrods-luxury-takes-on-skateboarding