🧐 Unbelievable = original?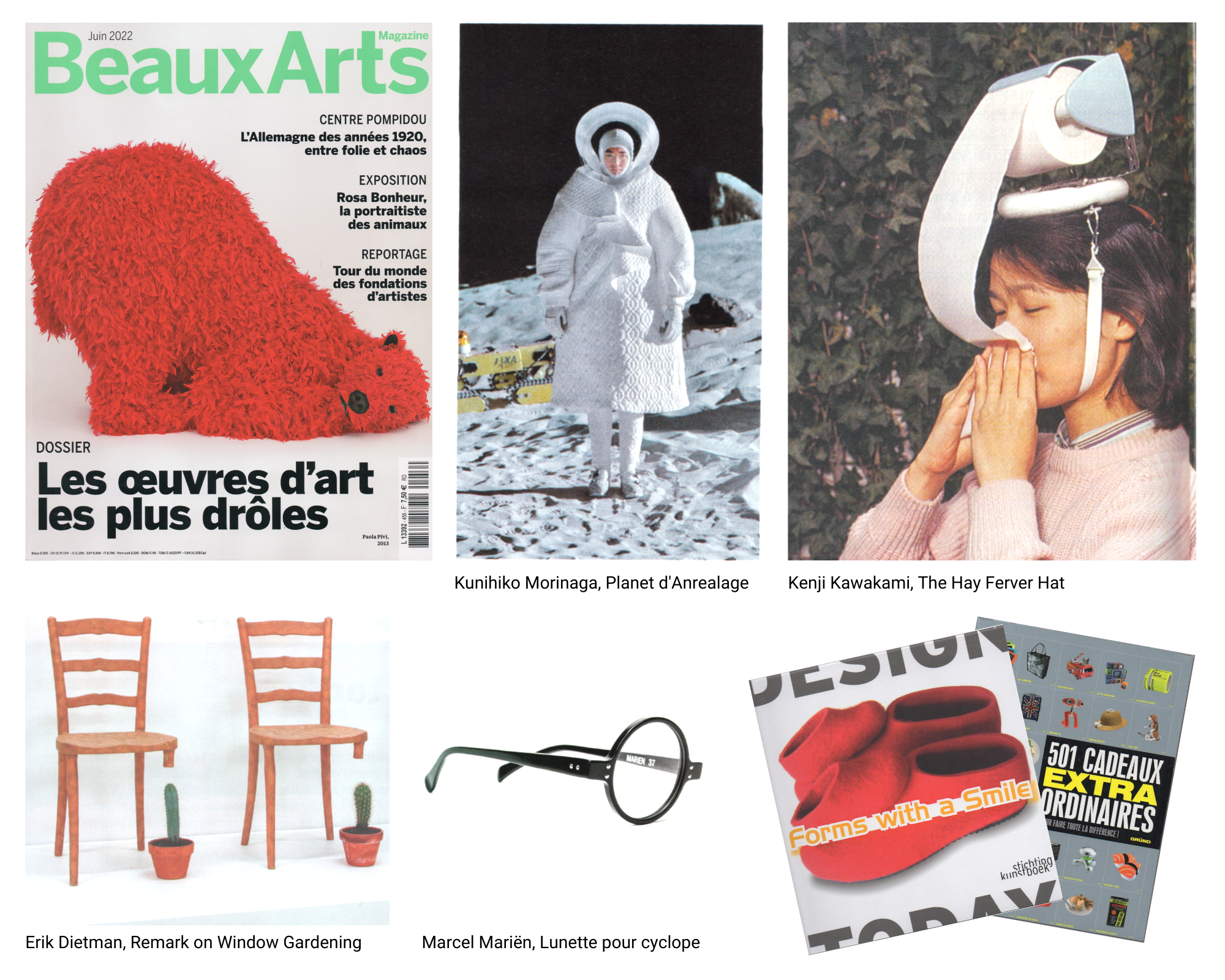 Our job: helping companies and Intellectual Property professionals check a design originality…
Over the years we have had the opportunity to appreciate some unbelievable designs, but unbelievable does not always mean original …
We have in our archives some precious books on the subject including Forms with a Smile, 501 extraordinary gifts.
Excerpts from this month's Beaux Arts Magazine about the "funniest" artworks.
Do not hesitate to contact us for prior art searches on design.